Start-Up Package
Our most popular package – offering support from the very beginning, even if you're just thinking about whether laparoscopy is right for you.
Here's how it works: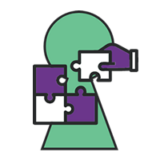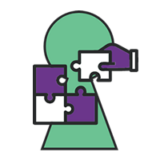 Start-Up Package
Our most popular package – offering support from the very beginning, even if you're just thinking about whether laparoscopy is right for you.
Here's how it works:

Finance and Equipment
We will put you in touch with equipment suppliers to provide demos and quotes, then explain all the quotes and make sure you get everything you need (which can vary between practices). We work with all major equipment suppliers, and there are options to suit all budgets and ambitions.
We can assist with sourcing finance and ROI requests. Bear in mind laparoscopic equipment can offer one of the fastest returns on investment for equipment in general practice!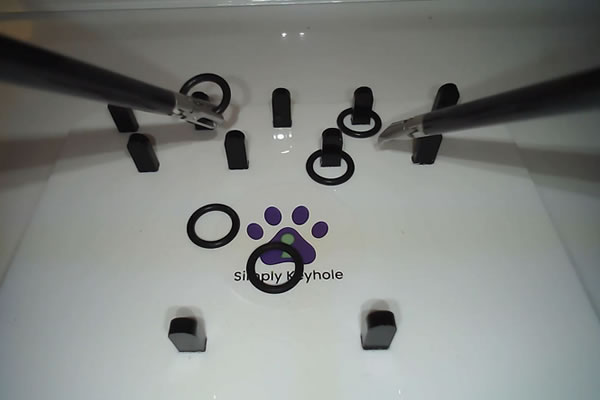 Training Resources
When you have ordered your equipment, there's usually a 2-3 month wait for delivery. We will get a date in the diary for our visit at this time.
You'll then gain access to our online training materials, including videos and guides on all the procedures and equipment care. There are also marketing tools to help explain the benefits to clients.
We send a laparoscopic simulator to loan for a few weeks, for the surgeons to start practicing their techniques!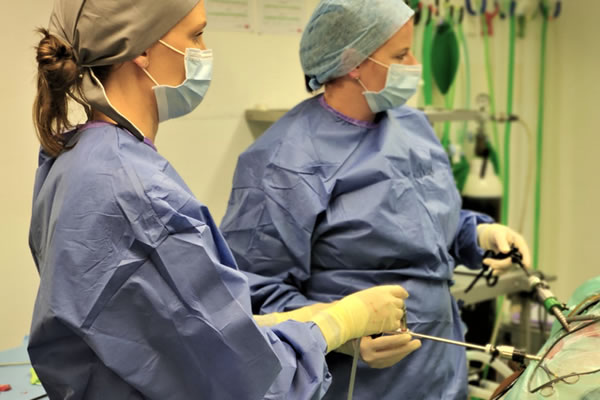 Installation
Once you have your equipment we visit your practice for two days, during which we:
Teach your surgeons hands on how to perform laparoscopic spays (or other procedures, if more appropriate for your case load)
Discuss all trouble-shooting required during these procedures, so you are prepared for any challenges
Support your nursing team with patient and equipment care
Give a presentation explaining keyhole surgery benefits to your front of house team and consulting vets and nurses.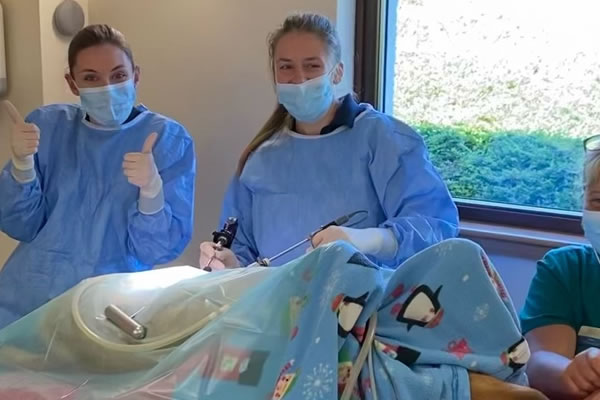 Grow your laparoscopic service!
We leave your surgeons safe and confident to perform their next procedures without us
Your client facing team will be enthusiastic about recommending laparoscopy, ensuring a throughput of cases to maintain team confidence
Enjoy the financial and welfare benefits of your new service!
You have our support via phone or email as needed after our visit, and ongoing access to our online training materials for new members of the team for 12 months
Grow Package
For surgeons or practices with some experience in laparoscopy.
This service would suit:
A practice wanting to train an extra couple of vets in laparoscopy, but struggling to find the time
A surgeon who hasn't performed keyhole surgery for a time, or is lacking in confidence
A team struggling to build up the case load, maybe there's a knowledge or confidence gap so the recommendations aren't strong. Addressing this will ensure you are using the equipment to its full potential.
As always, during our visit our whole team approach will refresh everyone's knowledge and enthusiasm for the progressive techniques you have adopted.
What you get:
12 month subscription to our online resources (clinical training and marketing materials)
Loan of laparoscopic simulator for 3 weeks before our visit
1 day of live training in your practice, enabling us to spend time with the team and teach two or three keyhole procedures
Advice as needed after our visit, via phone or email
Support Pack
For teams requiring distance learning and support.
What you get:
12 month subscription to our online resources (procedure videos and guides, equipment care videos, marketing materials for clients, presentations for client facing team)
Phone or email advice as needed (equipment options, additional procedures, getting the team on board)
Discount on our Grow Package if you do decide you would like us to visit for a day of hands on teaching
Online Resource Pack
If you'd like to extend your online subscription beyond 12 months after our visit, or you are already performing laparoscopy but would like access to our videos and guides for your clients and team.
What you get:
12 months subscription to our online resources, offering:

Videos of laparoscopic ovariectomy, lap-assisted gastropexy, lap-assisted cryptorchid castration, laparoscopic liver biopsy, lap-assisted ovariohysterectomy, feline lap spay
Equipment handling, cleaning and packing guides and videos
Client leaflets and posters
Social media assets
Client facing team presentation to improve confidence in recommending procedures
Bespoke Packages
We can design bespoke packages for any practice needs, contact us today for more information.